What's happening here at for Columbus Weekend ? A LOT !
TAY BARN
We've extended artist Steve' Burnett's show : STEEL & WATER at the Tay Barn till the end of October so come on over and see the fantastic sculptures and watercolors - you'll be glad you did
TAY BAR
Food wise we've now officially switched over to our FALL MENU !
lots of seasonal hot soups served with delicious local bread ( Bread Fellows who else ?) salads and mouth watering and healthy desserts by Taylor Foster ( Heaven on Main Street )
TAY HOME
is stocked with new merchandise for your pre holiday shopping pleasure too ….
locally made soaps, beeswax candles , newly arrived tea ware and so much more !
come and visit us we're open
friday - monday
10 am - 6 pm
see you all soon !
Nini & the Tay Angels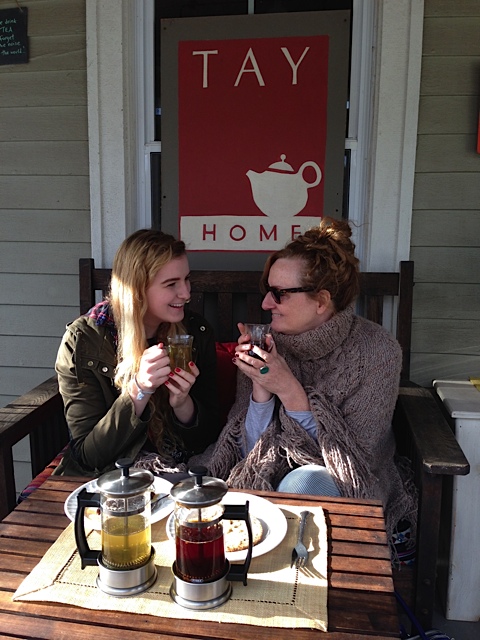 Tea time on our popular porch!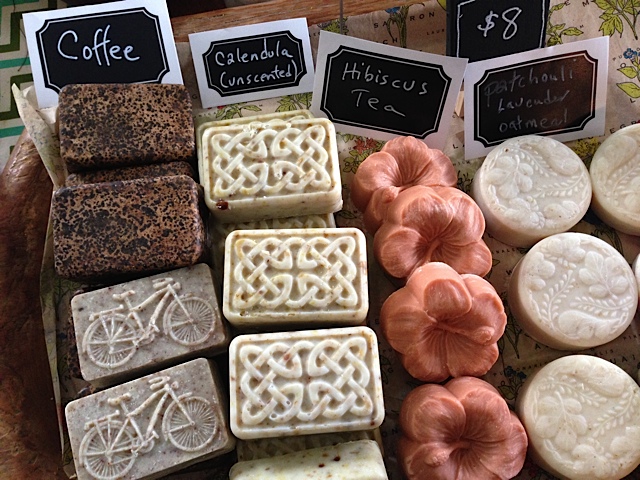 Local organic soaps in a variety of colors, scents and shapes are waiting for you …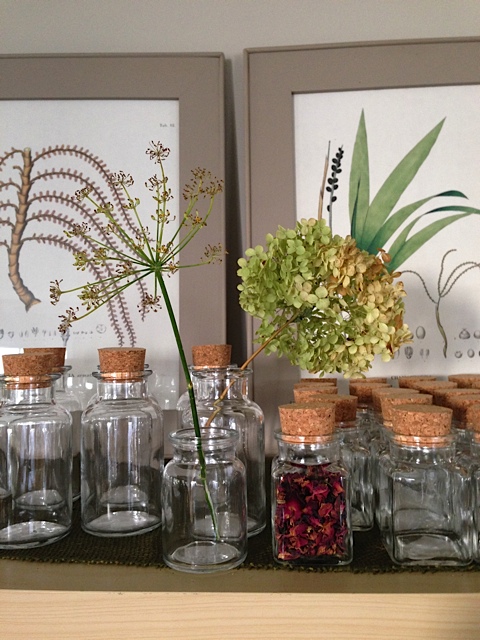 New glass jars from Germany perfect to use for storing spices and teas and use as decorative bud vases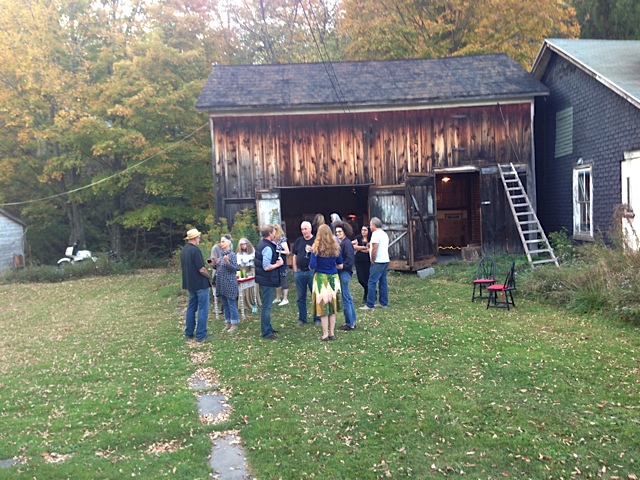 Opening night  party for Steve Burnett's show :  Steel & Water  at Tay Barn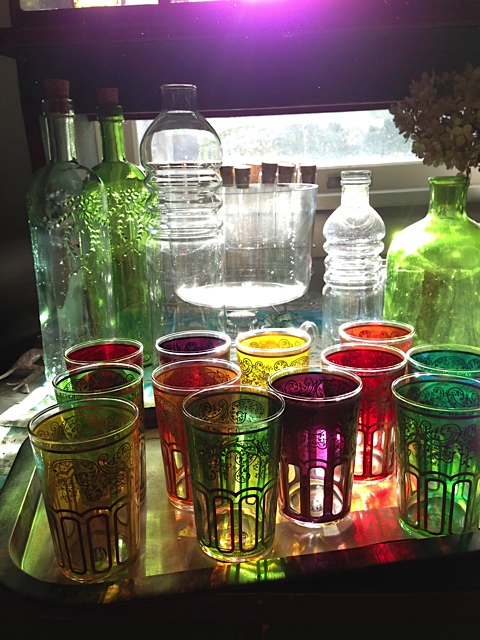 just got our Casablanca multi- colored Moroccan Tea Glasses - great for serving hot tea or wine !
Nini Ordoubadi